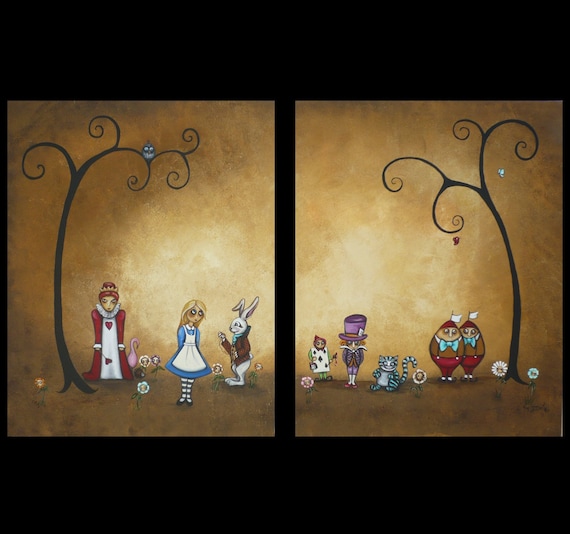 I was a little 'sad' to see it go...
but my
"Alice in Wonderland - Encore" painting has sold.
I was especially proud of this piece as it is the
first two panel 'fairytale/ storybook' piece that I've ever done...
and I had a hard time deciding whether to offer it for sale
or keep it for myself.
In the end...since it is how I make my living...I had to
go with 'selling it'.
I'm sure the buyer will love it...hopefully as much as I do:)