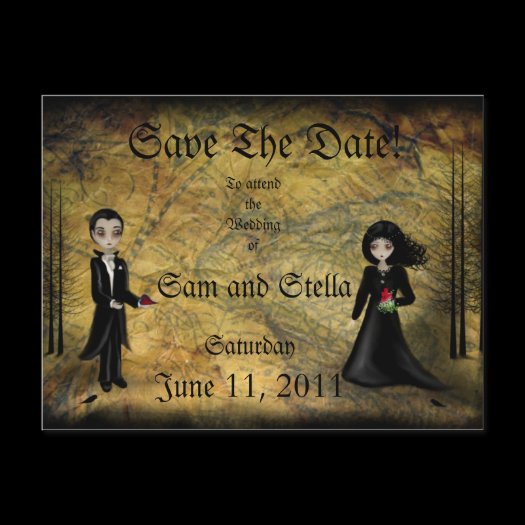 I designed this 'Save the Date' postcards
a few weeks ago.
I used my little 'Betrothed' Goth Couple...
and I really like how it turned out.
I sell quite a few of my 'Betrothed'
Save the Dates
but wanted to design something especially for
Zazzle.
This is what I came up with.