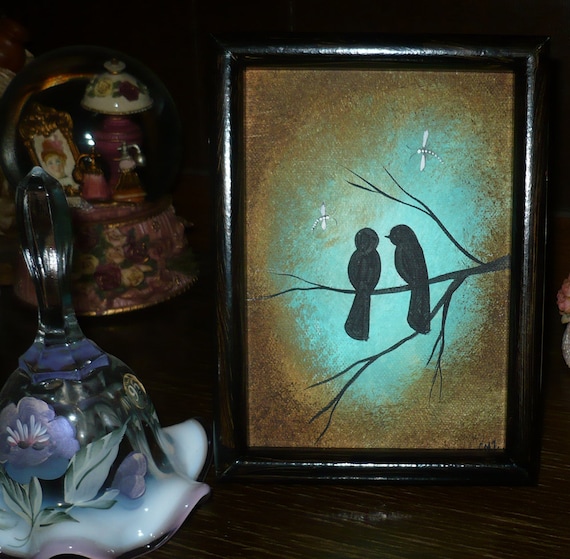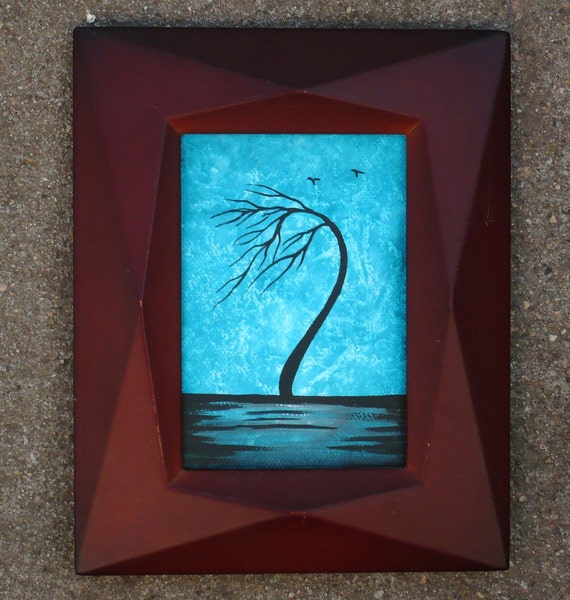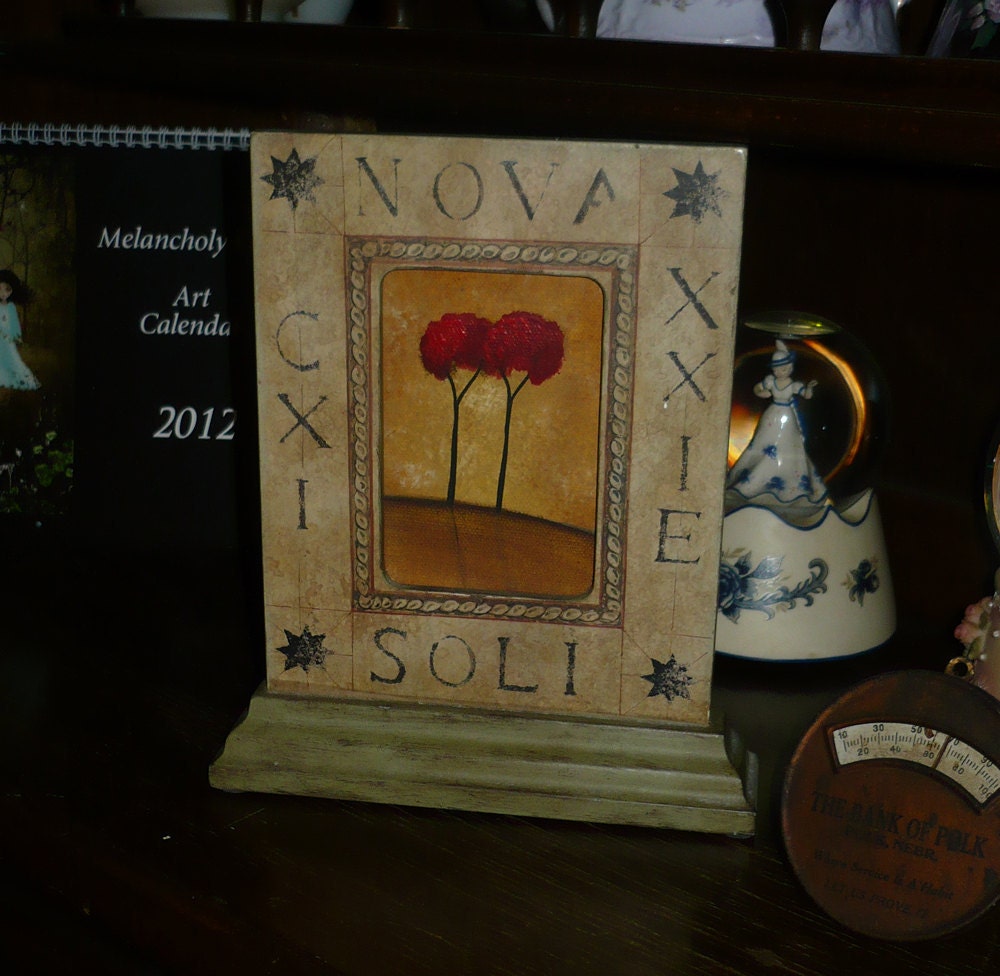 I went 'thrifting' a few weeks ago and found
some cool little frames that were just
'begging' for some tiny little paintings.
The 'nova' - 'soli' frame is pretty heavy and I wasn't quite sure what
to put in it...so I went simple and did a couple Red Trees.
The middle frame is sooo cool ... it has such wonderful angles....
even though it has a couple of dings and scratches...
I couldn't bring myself to paint over the frame
as I thought the dings and scratches gave it a little 'character'...
so I did a little 'Bare Tree' landscape to put inside.
The top frame is a simple 5" x 7" frame...
nothing special...
and I bought four of them...
I put a single coat of black gloss paint
to give it a somewhat 'shabby chic' look and I think
the 'Blackbirds and Dragonflies' painting
looks right at home in this little frame.
They're reasonably priced and in the
Shop
now.