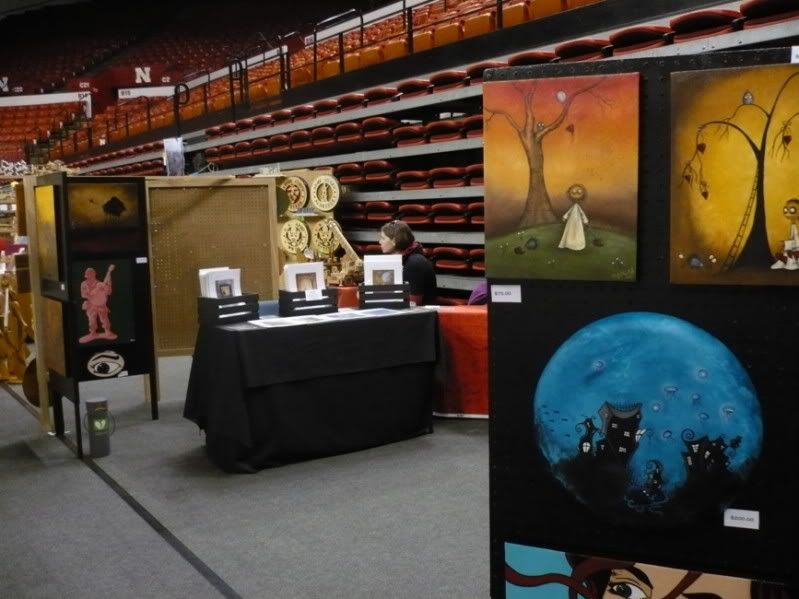 Here is Jaime...sitting at our booth!
I took a couple of pictures
while things were slow.
We were set up in the University Basketball arena...you can see
all of the bleacher seats behind her
as well as a few of the wood pieces of the fellow
set up beside us.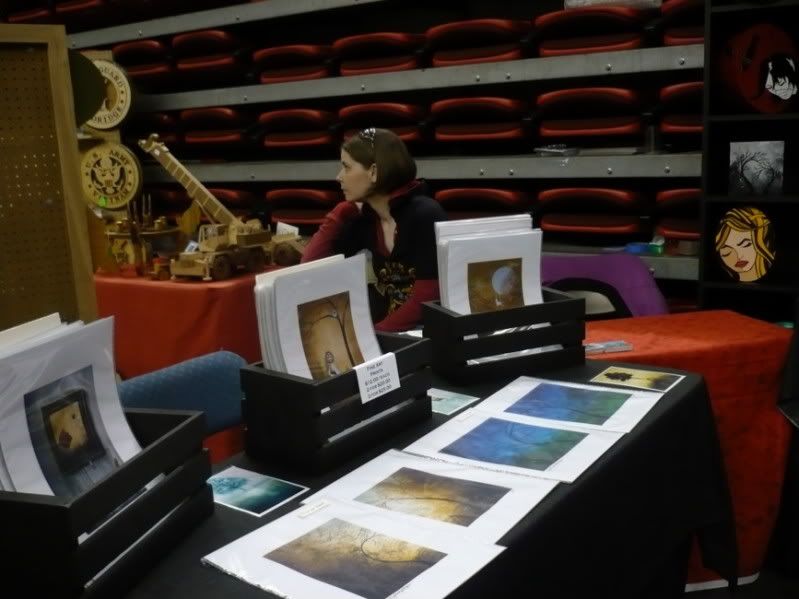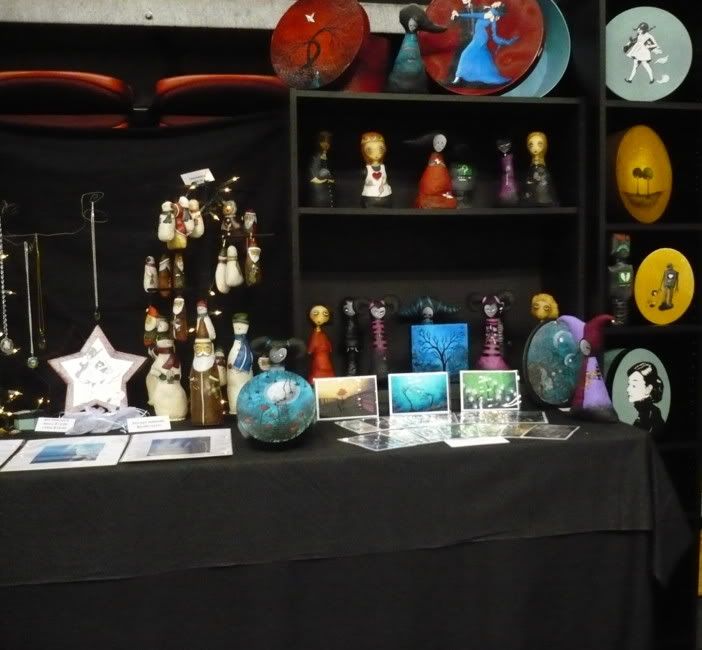 Here are photos of some of our
art dolls, art boxes...
some Seasonal Dolls and ornaments
and
a handful of our postcards.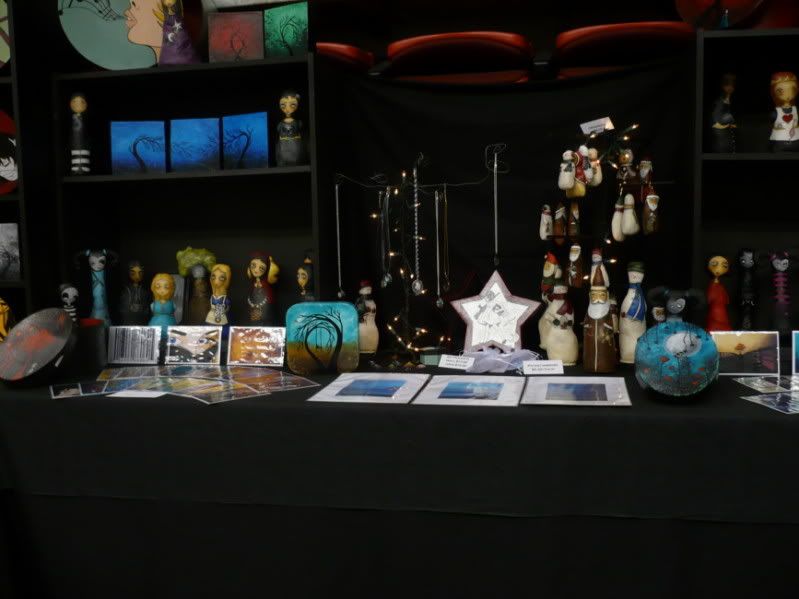 We had to do a several postcard printings
(and a few prints too)
to keep up with the demand.
and....Our poor art pendant tree is sooo depleted...

I sold almost all of my
'Fairy Tale' art dolls...
so I need to get busy and create some
new ones.

I'm pretty sure we sold 'some' of everything we brought in.

It was a great experience
(although sooo very exhausting....I'm still in recovery mode)
and I'm glad we decided to do the show.
(I'm also glad we won't be doing it next year...
this was the last year the Fair will be
held in Lincoln.)

We're already having to 'gear up' for the next
show...
October 10th and 11th.

I have more pictures to share
in later posts...